Frontiers of the Roman Empire – The Danube Limes
Project Limes Invisibiles / Invisible frontier
FRONTIER LOST IN DANUBE
Sites on the UNESCO Tentative list
Exactly fifty years ago Danube poured over the ancient walls and roads. Sites in the Iron Gate were going down. For years teams of archaeologists were trying to excavate as much as possible, beyond all odds and aware that whatever they do it will not be enough. New accumulation lake for the Hydroelectric power plant Djerdap I rose level of Danube and dozes of sites were submerged. The most beautiful section of the Roman limes was lost in Danube.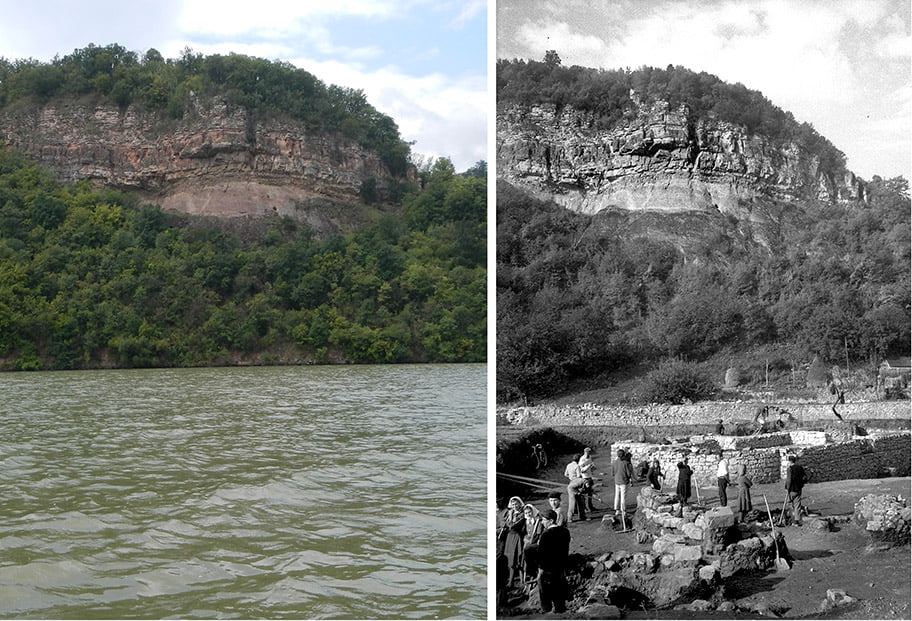 For 2000 years Roman frontier stood firmly, outliving the empires only to fail against modern development. Today, on this sad anniversary, we are going back into the depths of the Iron Gate. Team of archaeologists from the Institute of Archaeology, experts from CODA Company and KPA Divers club (Klub podvodnih aktivnosti) started joint effort to survey the now underwater sites. No one could foresee whether forts still exist, are they destroyed or buried in mud.
With SONAR and experienced divers, small flotilla of boats pushed away into Danube. Water was muddy, with low visibility, although it was supposed to be clearest period of the year. Navigated by GPS and SONAR with help of local fisherman five locations were selected. Bad weather was working continuously against us. And then like in a dream forts started to emerge. On depths between 5 and 10 meters ramparts and buildings appeared. Imperial tablets from the 1st century and road cut into the steep cliffs of the gorge appeared in water line or immediately below it perfectly preserved. Although we thought that it was lost, the oldest imperial inscription in Moesia Superior – Tiberius tablet (33/34 AD) celebrating achievements of the Legions IIII Scythica and V Macedonica and building of the famous roman road, still stands cut into the cliffs of the gorge.
Today limes is lost no more. After 50 years in water, hammered by currents and waves, Roman frontier still proudly stands in depths of river defying the force of Danubius.
---